About Us

Cathedral Builders, Inc. is a carpenter contractor and architectural millwork and casework supplier. They specialize in high end residential and commercial projects in the following fields: financial, institutional, educational, hospitality, retail, and corporate buildouts. The company was started in 1996 by Dean and Jody Giacomini as a family owned and operated business. Dean has been in the construction field for over 30 years, beginning his career as a union finish carpenter. Within 4 years the company had grown rapidly, adding employees and even more specialty skills, prompting a move to Milwaukee. A few years after that, in 2006, Cathedral Builders, Inc. expanded once again into their current 13,000 sq ft location operating in Jackson, WI.
Cathedral Builders, Inc. is a proud member of the Architectural Woodworking Institute (AWI), the Associated General Contractors (AGC) of Greater Milwaukee, the Specialty Contractors of Wisconsin (SCW), as well as the Chicago Regional Council of Carpenters – Northern Region (NRCC).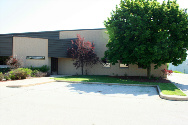 Services
Cathedral Builders, Inc. sets themselves apart by specializing in a multitude of different work scopes. Uniquely, they are a millwork and casework supplier that also has carpenters on staff to install their own product; giving the customer peace of mind knowing all the individuals involved on their project are familiar with Cathedral Builders, Inc.'s techniques and methods of construction. Cathedral Builders, Inc. has an abundance of experience in the following areas:

Custom Casework and Millwork:

·



Plastic laminate and wood casework

·

Plastic laminate countertops

·

Custom designed reception desks

·

Booths and benches including upholstered seats

·

Wood doors/windows, jambs, and casing

·

Custom run/match wood trim

·

Ceiling/wall panels for acoustical/aesthetic uses

Rough and Finish Carpentry:

·




Wood blocking, trusses and framing




·




Casework and millwork install




·




Door/window and frame install




·




Toilet accessory and other specialty item install



Cathedral Builders, Inc. also has close relationships with many stone and solid surface countertop fabricators for all countertop needs.

Capabilities

Cathedral Builders, Inc. prides themselves on their large mill shop complete with state of the art equipment including a CR Onsrud CNC, Striebig panel saw, and much more. Additional services can include prefinishing of casework and millwork. Cathedral Builders, Inc.'s cabinetmaker team has a combined total of over 75 years of experience allowing for many one-of-a-kind pieces to be bench built for each customer.


Cathedral Builders, Inc. also employs a designer to create shop drawings using up-to-the-minute software such as CabinetVision and AutoCAD. Working closely with the customer, general contractor, or architect, Cathedral Builders, Inc. can easily recreate any idea into a "working solution" for projects large and small.



Select Contact Us to find out more information on all the capabilities of Cathedral Builders, Inc.